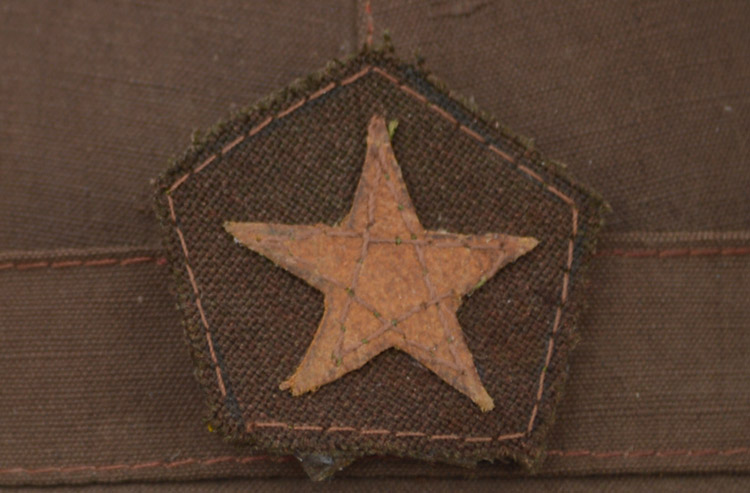 J003582 (IJA) SUMMER TANKERS HELMET.
Summer pattern tank crew helmet, as used from the early 1930s until the end of the war, constructed from layers of pressed paper or cork beneath an integral, water-resistant canvas cover. All original insignia, complete liner. The insignia was cut off the helmet (original insignia is included) and will need to be re-attached. Some holes to the straps, see photos for details. Typically the ones available on the market these days are near mint examples that came out of a storage warehouse and where never used. This is an actual combat worn and used example.
GRADE *** 3/4 PRICE $715.00
To Order this item, please use one of the two e-mail addresses below to contact us. Please make sure to quote the item number in your e-mail
MILITARIA WANTED! If you have items for sale, please contact us. We specialize in selling single pieces and entire collections. Over 3 decades in the business and we do all the work for you. Get the best return for your investment.
-E-Mail Address pawmac@nbnet.nb.ca Or guild@nb.aibn.com
To return to the main page please CLICK below